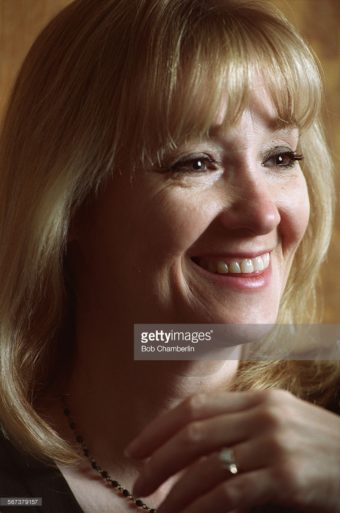 DIXIE LAWRENCE
There's no denying that Trisomy 21 (T21) has served up some complex biochemistry. Compiling  a successful nutrition protocol for people with T21 requires an understanding of their unique physiology plus a myriad of chronic diseases, nutrients, genes, methylation activity, pathology testing, phyto-therapy and alternative therapies.
The "Outstanding Service to the T21 Community" award is dedicated to a woman who has inspired and mentored many parents over the past 20 years to keep learning and to keep their kids healthy despite their prognosis.
Dixie's Lawrence's journey into world of Trisomy 21 began with the arrival of her daughter Madison 27 years ago. Unlike any mother I know, she threw herself into research, gathered a team of scientists and formulated a supplement which has benefitted children with T21 globally since its inception. The success of Nutrivene D is evident, not from vast amounts of double blind trials (of which there are two), but from the number of T21 adults who have matured into adulthood happy, healthy and cognisant.
Dixie has dedicated a good part of these 27 years to maintaining the high quality and effectiveness of this supplement through her Scientific Advisory Board. The SAC are a panel of leading Biochemists from the US who formulated this product 27 years ago and continue to oversee its effectiveness today in light of current research.
Targeted Nutritional Intervention is an approach to treating the over-expressed genes in T21. It was developed by Dixie Lawrence. The purpose of this intervention is to down regulate the expression of enzymes associated with genes which are located on chromosome 21 with the aim of reducing the side effects of inflammation and cognitive decline.
The methylation cycle is responsible for the production of neurotransmitters, detoxification and DNA synthesis, and has become a popular topic for Biomedical and Naturopathic treatment over the past several years. Optimising methylation, which is disrupted due to gene over expression, is an additional focus of the protocol.
Dixie has over twenty years experience as a biochemist specialising in T21. She supports parents from across the globe on a daily basis. She tirelessly answers questions related to biochemistry, health and nutrition without recognition for her effort (apart from all the grateful mums!). Her dedication to serving the T21 community is selfless, humble and unwavering.
I have been fortunate to have feedback from Dixie when I needed. Many of my questions and ideas have been outside of the box, but I have always been encouraged and supported to keep questioning, and keep searching. It is rare and fortunate in life to have a mentor who is willing to support you purely out of love for their profession. I am grateful from the bottom of my heart.
It is with sincere gratitude that I present Dixie Lawrence with The Conscious Pod's  "Outstanding Service to the T21 Community" Award.
"Dixie Lawrence, to honour your career in Biochemistry and Service to the T21 Community. With deepest appreciation for 27 years of Outstanding service to parents, and their children with T21."
If you have a child with T21, and would like to improve their health, you can request access to Dixie's Facebook Group "Trisomy 21 Research".
"To learn and never be filled, is wisdom; to teach and never be weary is love."
Friedrich Nietzsche
You have changed the world because you have touched our lives.