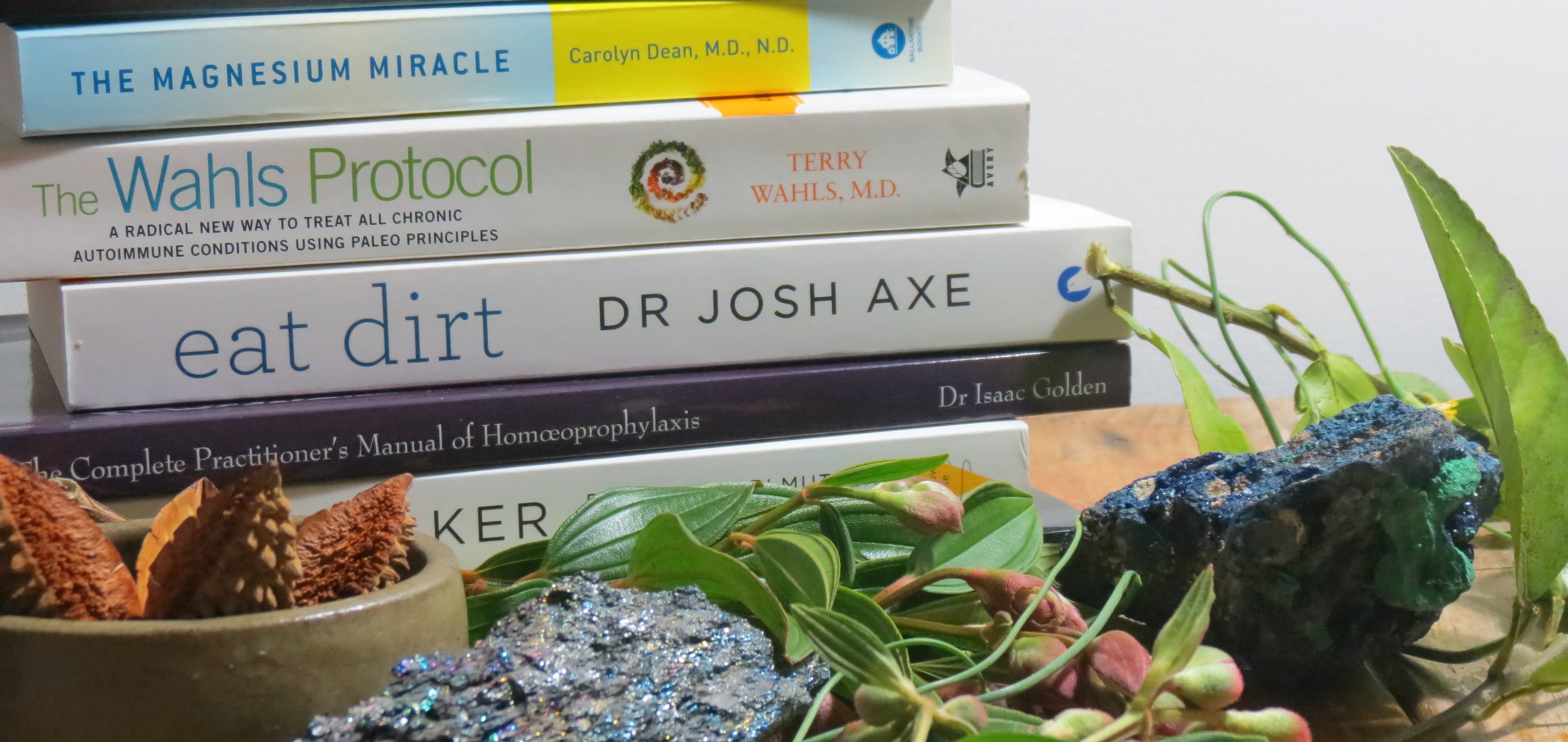 Postgrad
Naturopath Gabi Giacomin has studied Targeted Nutritional Intervention for Down Syndrome with biochemist and world authority Dixie Lawrence. She has first hand experience with implementing the T21 Research protocol and can assist parents with dosing, testing and sourcing add-on supplements.
Gabi has participated in continuing education courses for Naturopaths for sixteen years. She became a Certified GAPS Practitioner in 2017, and attended Microbiome Practitioner training with both SmartGUT and Bioscreen Pathology Labs in the same year.
Gabi has studied the Lectures of Dr Amy Yasko, Dr Ben Lynch and Michael McEvoy and has extensive knowledge of Methylation, Nutrigenomics and relevant Biochemistry with a pediatric focus.
She has completed an introduction to Homeopathy for Vaccine Damage and a course on Homeoprophylaxis (Homeopathic Vaccination) with world expert Dr Isaac Golden.
Gabi is passionate about Environmental Medicine and has studied the work of Lyn Patrick.
Gabi's approach to natural thyroid assessment and treatment is based on the cutting-edge approach of thyroid experts Datis Kharazzian and Dr Izabella Wentz.
She has good working knowledge of SIBO and Biofilm treatment based on the research of Corene Humphries.
Completed Courses 2017:
Dr Natasha Campbell McBride: GAPS
GAPS Practitioner Training: Enrolled in course August 2017
SmartGUT
An Introduction to the Microbiome – Practitioner Training
Bioscreen Stool Testing
Practitioner Training Seminar Brisbane 2017
Completed Courses 2016:
Dr Amy Yasko: Complete Series of Lectures
Methylation and Mutations

Methylation and Mutations: Dopamine

Finding More Pieces to the Puzzle

Supplements to help address Gut Imbalances

Role of Ion Transport

Toxic Metals, Microbes, Mitochondria
Dr Ben Lynch
Maternal and Pediatric Implications due to MTHFR and Methylation Dysfunction

Methylation & Clinical Nutrigenomics: Part 1

Methylation and Nutrigenomic Approach to Cancer

MTHFR & Methylation Dysfunction in Pediatrics

Practical Clinical Application of Methylation and Epigenetics
Metabolic Healing: Michael McEvoy
Blood Sugar and Insulin Resistance Mastery Course

Mastering Functional Lab Test Analysis

Module 1: Understanding MTHFR Methylation and Genetics

Module 2: Implementing Methylation and Biochemistry specific Nutrition

Module 3: Estrogen Metabolism and Methylation

Understanding and Healing your Digestive System
Dr Isaac Golden
The Complete Practitioner's Course in Homoeoprophylaxis

The Evidence Based Solution for treating Vaccine Damage
Carolyn Ledowsky
MTHFR and Preconception Course
Dr Lyn Patrick
Mastering Environmental Toxicology
Corene Humphries
Biofilms and Resistant Infections
Books:
"Feel Good Nutrigenomics", Dr Amy Yasko

"Gut and Psychology Syndrome" Natasha Campbell McBride

"Why do I Still Have Thyroid Symptoms?" Dr Datis Kharazzian

"Stop The Thyroid Madness" Janie A. Bowthorpe

"Nutrition and Physical Degeneration" Weston A. Price

"How Smart is Your Baby" Glenn and Janet Doman

"Modern Essentials" DoTerra

"The Wahls Protocol",  Terry Wahls, Eve Adamson
"Brain Maker", Dr David Perlmutter
"Healing Without Hurting", by Jennifer Kozek
"Eat Dirt", Dr Josh Axe
"The Magnesium Miracle", Dean Carolyn
"Herbal Antibiotics", 2nd Edition, Stephen Harrod Buhner
"Nutrient Power" William J Walsh
"Hashimoto S Thyroiditis" Dr Izabella Wentz, Dr Marta Nowosadzka