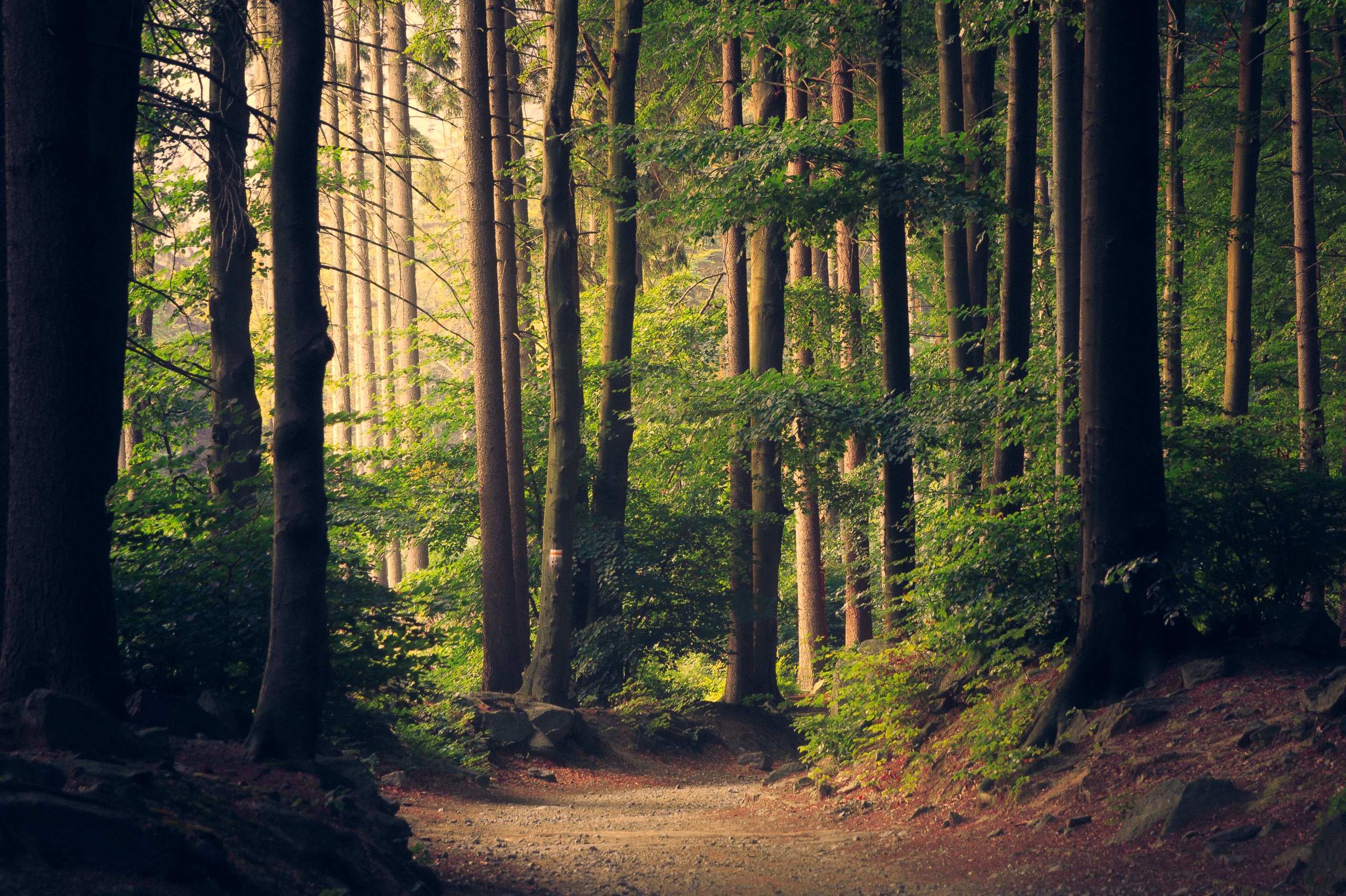 I have to give a shout out…
I just had my first phone consultation with Gabi Giacomin. She is incredibly wonderful and informative. I am very excited to be working with her. I highly recommend! This all can be very overwhelming and confusing. She was able to easily explain the path to take for my sweet lil girl and provide a lot of useful tools and resources. I feel so enlightened!
A.L. Lasiter, US
Dr Gabi Giacomin is the gut Goddess!! We recently had a skype appointment with her and are very pleased. I highly recommend you setting up an appointment with her and going over treatment options, she's the best! She has a lot more in her bag of tricks than she shares here on Facebook and she can individualise a treatment plan based on your child's symptoms, so you can get the ball rolling asap. She's also extremely affordable so all children can be seen and treated. She has convenient evening appointment hours that can easily be set up and managed here, The Conscious Pod, you will not regret it!
K. Fattore, US
I just wanted to call out Gabi Giacomin for an AWESOME Skype appointment tonight! My mother-in-law is a nurse and was thoroughly impressed, as well as intrigued by some of the recommendations. I feel much more confident now in my path forward, having a support system and a go-between with new pediatricians. It's really nice to have support from the healthcare community. I really wish Gabi success on this new adventure she is on. Maybe that's why I feel such a weight lifted? Just knowing I have a little bit of backup. Parents can do a lot of research and studying, but man… it's really detracted from enjoying my daughter's first months of life and my first six months as a mother.
S. Barnes, US
So refreshing and exciting chatting to Gabi Giacomin today! Finally feel like I might get to the bottom of my eczema issues.
T. Giles, Australia
I just wanted to say a very big thank you for Gabi Giacomin. I manage a DS support group in Albany, Australia. For today's meeting we used Skype, and had Gab Giac's as our guest speaker. She is such a knowledgeable and easy to talk to person, not to mention extremely affordable for the knowledge she holds. If anyone is looking for someone to support and guide them on this journey in regards to supplements, blood tests, improving overall heath and much much more, I would highly recommend you take the time to book an appt with her.
K. Jane, Australia
Thanks to Gabi both my son and I are doing very well and are much healthier! Doctors tend to just see if "things are within range" but Gabi goes much deeper and suggests solutions that really make you healthier (not the "just take some iron" approach of many doctors)
G. Herculano, UK
Dear Gabi,
Thank you so much.  It was awesome connecting with you. You cannot imagine how comforted i feel after talking with you. Its been a very lonely journey trying to figure out how to help my daughter but i feel so supported now. Thanks for the great work you're doing. Thanks again and God bless.
T.B. Awusah, Nigeria
Thank you Gabi Giacomin!! We just started the protocol that you meticulously came up with for us and are already seeing huge improvements!! She had the best walking day ever and best day at speech and her stomach has gone down tremendously. Her stomach has always stuck out super far and it is almost flat after just a few days. We are absolutely amazed!! I really feel that we will finally get her gut, thyroid, and reflux in check. Thank you <3   Compared to other Naturopathic Practitioner's we have seen, Gabi really took the time to research everything specifically for our daughter (history of seizures and severe reflux) and wrote up a wonderful report that included clickable links where I could find the products and other cheaper options available which I really appreciated.
M. Bacsik, US
Well Flynn has been on the Nutrivene for about 2 weeks now, still working up to the full dose but in the past 2 weeks he now sleeps all night instead of waking at least once and we just heard him say eat this morning while doing signing at breakfast time! He has also now used 2 signs (more and eat) a few times!
Since introducing solid food at 7.5 months old, Flynn has battled constipation. We used just about everything available from foods known to help with constipation to medication, and in the early days this would even result in the use of suppositories, and it wasn't pleasant for him or us. We finally stabilised him but only by using medication daily and some foods. Whilst it helped the treat the problem, it didn't help find the cause nor was I happy with a toddler having to have medication so regularly.
It's life changing for Flynn and us (It's a huge relief to know your child is not constantly on the fine balance of being constipated and suffering). I can't wait to tell the Paed all the positives we've seen!
J.E. Eedy, Australia
Hi Gabi!
It was so nice talking to you, and you made me feel much better about how I am raising Olive. 🙂 You were so reassuring and positive! I am so glad to have you as her holistic doctor! Thanks again,
A. Hass, US
I'm blessed to have Gabi as my child's Naturopath. She's knowledgeable and empathetic. I love her style – friendly, approachable, and straightforward. I lack medical knowledge so I really appreciate Gabi's concise yet comprehensive interpretation of my child's blood test, stool test, etc. My child has Down Syndrome and there are so many things to work on: her gut, her brain,…her whole body. I would be clueless without Gabi's Naturopathic program. So, thank you, Gabi, for journeying with us.
Jenny Yeung, Singapore
You are great Gabi! May God bless you and your family. I was so frustrated and left behind before talking to you, but now I can wait to start to treat the Candida and improve Lucas' life. I look forward to hearing from you.
Kind regards
A. Satolo, Australia
We see both Dr Gabi Giacomin and Dr Elizabeth Hesse Sheehan via Skype/FB video chat and am beyond grateful for their guidance, expertise and individualised treatment plans! Literally not a day goes by that I am not immensely grateful to have these doctors at my fingertips, even nights and weekends! I've been a nurse for over 15 years and have never been graced with such a blessing. Humbled with gratitude for these ladies.
K. Fattore, US
Hi lovely, I am not sure if you know, but Ben's heart has healed at his last scan 3 months ago & they have told us he will be discharged from cardiology in 2 years. Such a massive thank you ❤
T. H., Australia
Gabi is an asset to this group and to the world of DS. As scientists, we can only do so much, at that point it's time to turn you over to our docs. Gabi has complete access to our research and we are on hand for her 24/7 . Gabi is a SAC healthcare provider, an honor she earned by her education, ethics and training in DS biochemistry. She and DrElizabeth Hesse Sheehan. have both been added to our SAC as health care providers for the same reason. Just think your doctor has a whole team of scientists to work with
D. Lawrence, US
My friend and colleague Gabi Giacomin is opening her practice! She is a dedicated and talented naturopath practicing in Australia. One of her specialties will be treating Down syndrome. I am so excited for those people that get to have her as their doctor! I know I bounce things off Gabi a lot! Congratulations Gab! You are going to rock it and change so many lives! <3 XOXO
DrE.H. Sheehan